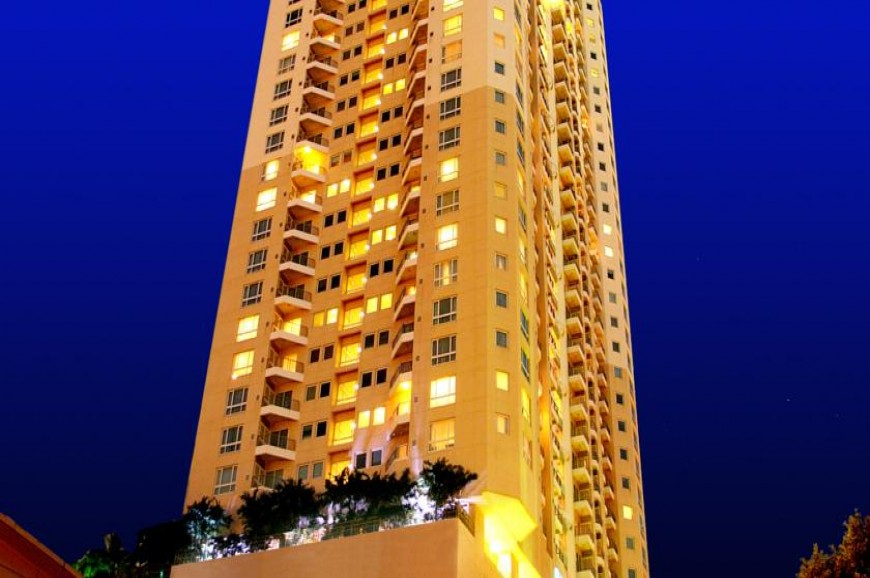 One of the most luxurious luxury apartments in the heart of Malaysia's capital Kuala Lumpur is The PNB Perdana Hotel & Suites, Kuala Lumpur, formerly known as BNP Darby Park Executive Suites
In view of the lively location, apartments with distinctive views and design, the provision of public services, various hotel activities, facilities and different restaurants and cafes, we will talk in the next lines in detail.
geographic Location:
The BNP Perdana Hotel & Suites, Kuala Lumpur is located in centre of Park Kuala Lumpur Malaysia in downtown and the Malaysian capital and so surrounded by a large group of shopping malls and the most famous centre of Kuala Lumpur, which is a few minutes' walk away so you can do wandering and shopping on the streets of the city and then coming back to me, my reply. From the comfort of a long day, Kuala Lumpur International Airport is about 45 miles away from Sultan Abdul Aziz Shah Airport about 19 kilo meters.
Apartment views and Design: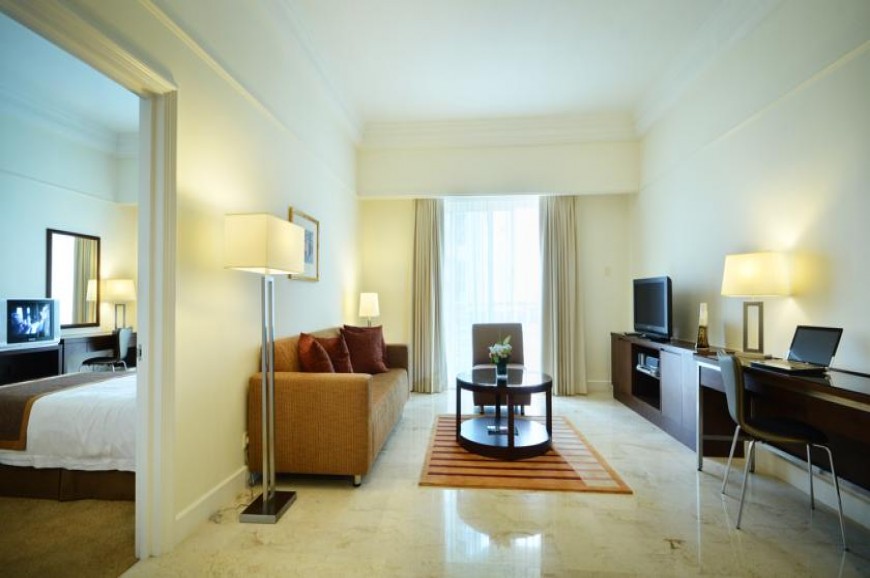 All apartments have a special and distinctive view of the city's streets, the apartments have modern designs to suit public taste, and the colours of apartments are neutral colours which allow more light to enter the rooms.
General Services in Apartments: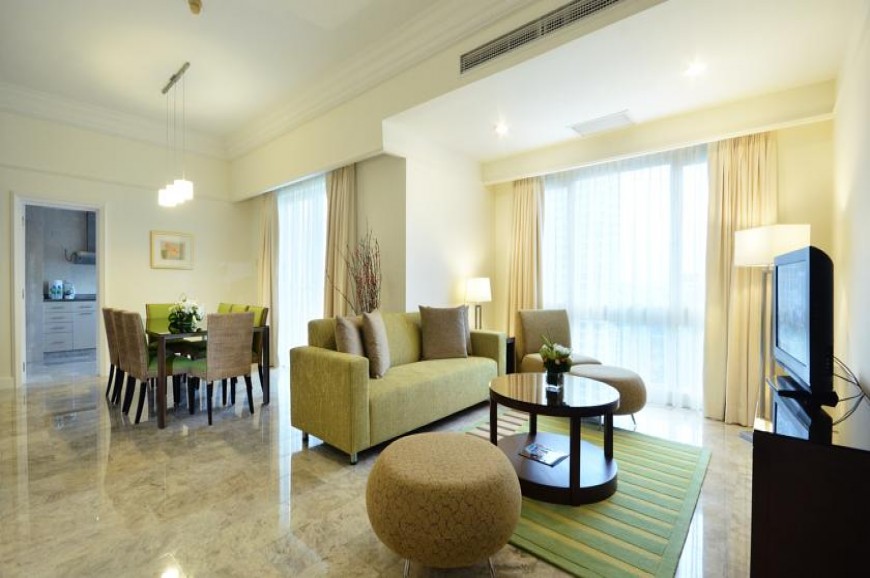 The BNP Apartments offer our response to The Darby Park Kuala Lumpur Malaysia, a privileged residence, both in the long term and the short term.
It offers services that are no less distinguished than the BNP hotel in the driveway of Kuala Lumpur, Malaysia, where every apartment has a flat-screen TV and a kitchen with all the necessary cooking equipment from pots and microwave, flat-screen, air-conditioned and separate office space, each apartment has a private bathroom with shower, face-washing tub, towels and all the stuff needed for bathing.
Free Internet is available in all apartments and areas surrounding the complex.
Hotel activities and Facilities:
The available of Outdoor swimming pools throughout the year as well as spa and lounge gam, tennis courts, squash and pool hall so the activities that can be practiced in The BNP apartments are varied.
A children's playground is equipped with all recreational games for children.
There is a daily cleaning service for apartments and a laundry or laundry service with ironing services.
Restaurants and cafes: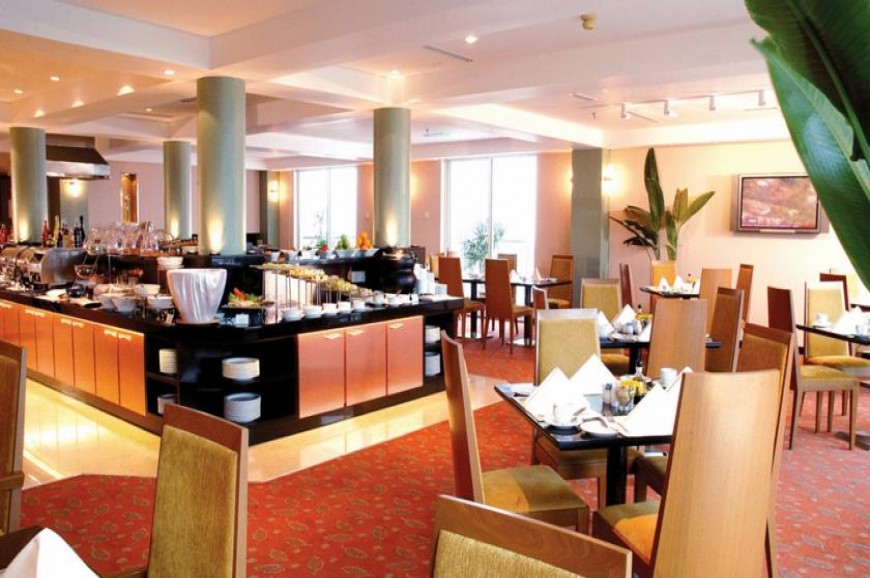 These apartments are equipped with a restaurant, cafe and bar.
---
♠ Did not find the right place to stay?
Search for hotels in Selangor
♠ Looking for a place to stay in other cities?
Continue searching within Malaysia hotels
♠ Looking for accommodation in other destinations?
Continue to search within the preferred tourist destinations (( Indonesia Hotels - Singapore Hotels - Compare Hotel Rates ))
♣ External sources
Wikipedia - Facebook - Twitter - Youtube - Google Plus - Templer - LinkedIn - Blogger
Wi-Fi in public areas

Outdoor swimming pool

Fitness center

Massage and massage

jacuzzi

Laundry service

Ironing service

Daily cleaning service

Restaurant / Restaurant

bar

Pool bar

Room service

lift

Facilities for disabled

Luggage storage service

parking

currency exchange

24-hour reception

Express check-in and check-out

Connect the luggage to the room

Shuttle service and tours

24 hour queries

Weight of luggage

Smoking place

baby daycare

Children's Garden

Shops for shopping

Barber

Beauty salon

Gift Shop

Sewing service

Public bathrooms

Hall Meetings

Training rooms

Fax and photocopy of documents

Newspapers

Room for non-smokers

Air conditioning

TV screen

Free bottled water

Telephone

Clothes hangers

Bath bathrobes

slippers

bath tub

Shower

Hair Dryer

Mirror

Closet

Alarm clock

cupbord

Business Desk

Towels

Sewing tools

Caustic

Coffee Maker

tissues

toilet

Place to sit

soap

Hand washbasins

Cleaning Supplies

Refrigerator

Honeymoon Suite

Family Rooms

Double bed

Single beds

children's bed