Ambassador Row Hotel Suites by Lanson Place Kuala Lumpur Malaysia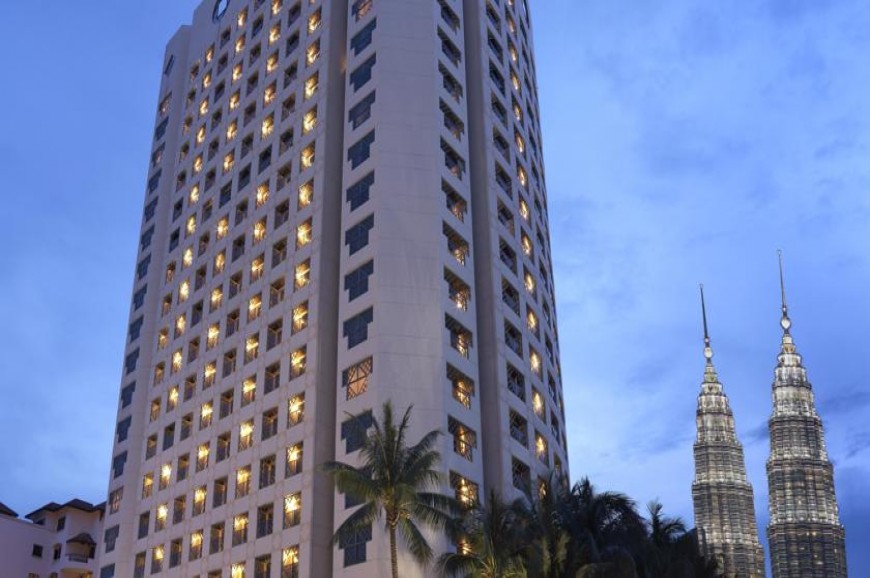 The Ambassador Lanson Place Kuala Lumpur Malaysia features a luxurious architectural style, the hotel offers guests a distinct range of facilities and services that make them enjoy a wonderful and unparalleled vacation.
We will therefore mention in detail, the location of the hotel and the rooms consists, services provided and the hotel's general services, as well as the dishes provided in the hotel's restaurants.
location::
The Ambassador Lanson Place Kuala Lumpur Malaysia is a lively location in the heart of the Malaysian capital, where it is about one mile from the center of the Malaysian capital. Only a mile and that's what makes his site as lively as it is about 20 kilo meters from Subang airport and the Sultan Abdul Aziz Shah Airport is about 21 kilo meters away.
The most important feature of the Ambassador lanson Place Kuala Lumpur Malaysia is that it is close to tourist attractions, the famous of Malaysia and the most famous which are Petronas Twin Towers, where the hotel is 2 miles away.
Services Provided in the Rooms: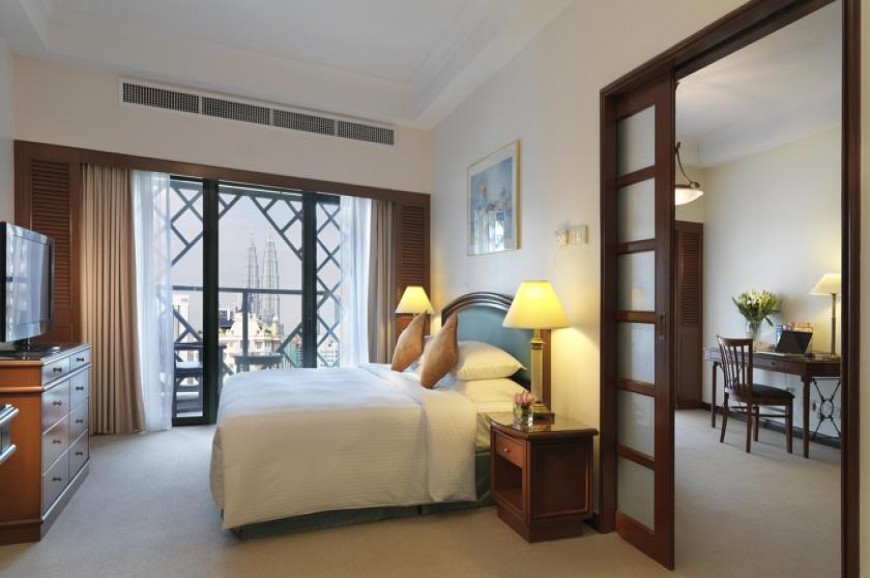 The Ambassador Lanson place Kuala Lumpur Malaysia is made up of 221 rooms, the hotel room varies between the Deluxe and premiere and the private suites in order to satisfy all the wishes of the guests.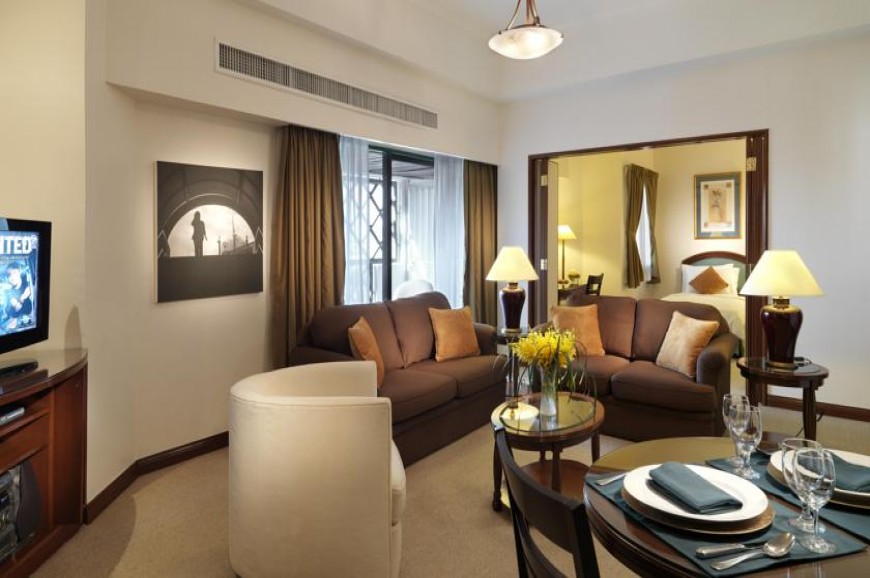 One of the most important services available in all rooms is a large-size flat-screen TV, tea/coffee maker, a range of different movies with a DVD player a small refrigerator with small mineral water bottles, the rooms have various cooking utensils, all rooms within the hotel have free Wi-Fi.
Each room has its own bathroom with a shower, separate from the washing basin and each bathroom; all toiletries are available from bathrobes and hairdryers for use after bathing.
Services and Facilities: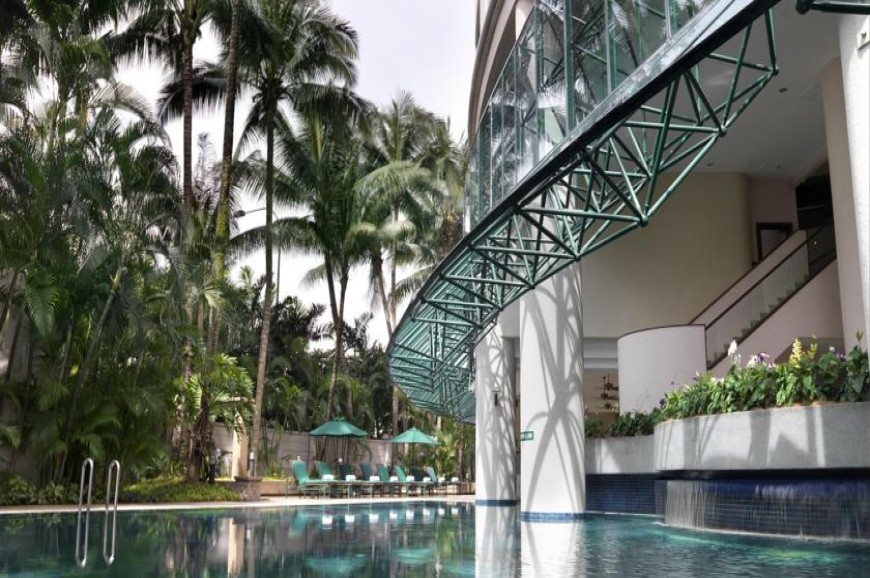 As for the facilities generally housed in the hotel, there are outdoor pools available throughout the year and the outdoor swimming pools are equipped with a terrace to sit and enjoy the atmosphere the sunny atmosphere features most of the days, the fitness center is equipped with the latest devices known by the fitness world, as well as the spa and sauna centres.
The hotel provides business center service for important meetings in the business world.
Restaurants and Dishes: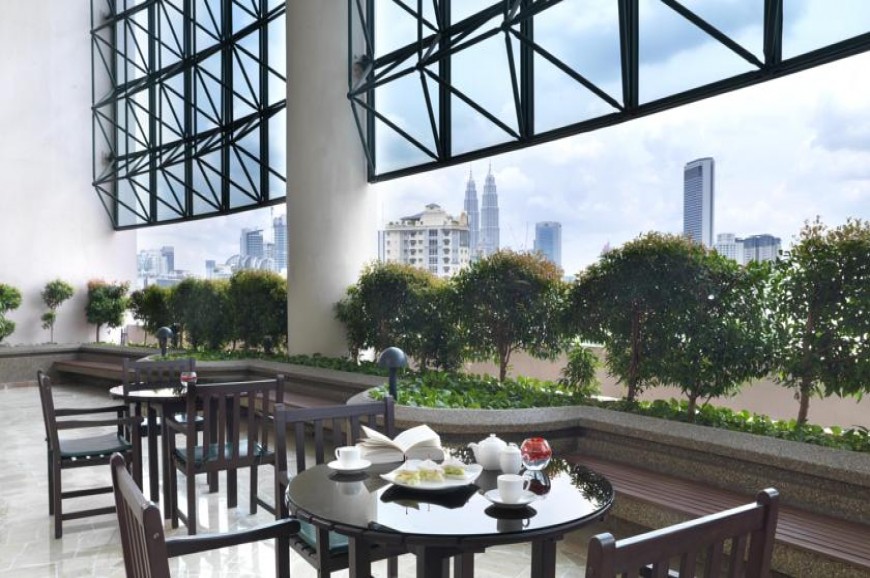 The hotel also features distinctive restaurants in the preparation of different dishes from many countries, either Western or local, as well as distinctive cafes offering delicious local and international dishes and beverages, including hot drinks. Refreshments to suit the entire atmosphere, most of them have a magnificent view of the hotels, outdoor swimming pools and guests can also get their own meals in the rooms.
---
♠ Did not find the right place to stay?
Search for hotels in Selangor
♠ Looking for a place to stay in other cities?
Continue searching within Malaysia hotels
♠ Looking for accommodation in other destinations?
Continue to search within the preferred tourist destinations (( Indonesia Hotels - Singapore Hotels - Compare Hotel Rates ))
♣ External sources
Wikipedia - Facebook - Twitter - Youtube - Google Plus - Templer - LinkedIn - Blogger
Wi-Fi in public areas

Outdoor swimming pool

Massage and massage

sauna

Laundry service

Ironing service

Daily cleaning service

Restaurant / Restaurant

bar

Pool bar

Room service

lift

Facilities for disabled

Luggage storage service

parking

currency exchange

24-hour reception

Express check-in and check-out

Connect the luggage to the room

Shuttle service and tours

24 hour queries

Weight of luggage

Smoking place

baby daycare

Children's Garden

Shops for shopping

Barber

Beauty salon

Gift Shop

Sewing service

Public bathrooms

Hall Meetings

Training rooms

Fax and photocopy of documents

Newspapers

Room for non-smokers

Air conditioning

TV screen

Free bottled water

Telephone

Clothes hangers

bath tub

Shower

Hair Dryer

Mirror

Closet

Alarm clock

cupbord

Business Desk

Towels

Sewing tools

Caustic

Coffee Maker

tissues

toilet

Place to sit

soap

Hand washbasins

Cleaning Supplies

Refrigerator

Honeymoon Suite

Family Rooms

Double bed

children's bed