The Westin Kuala Lumpur Hotel Malaysia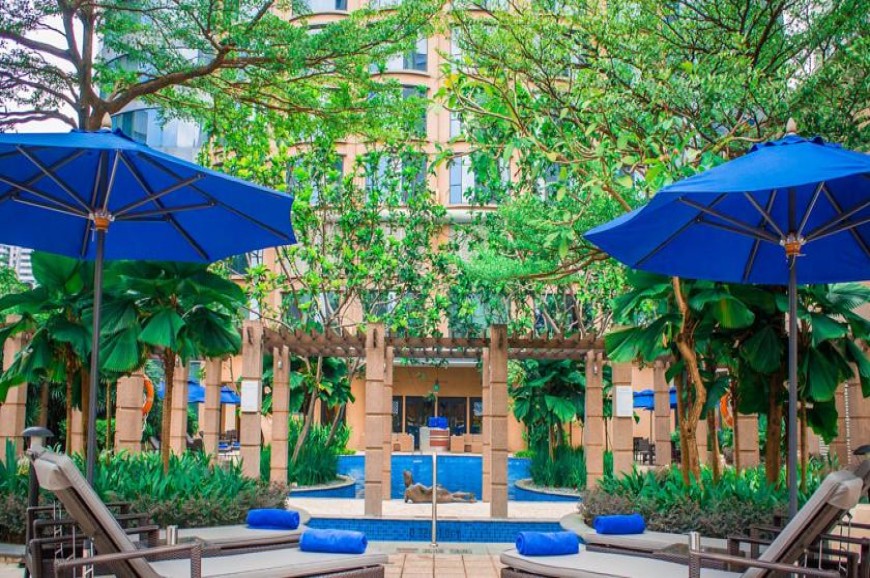 The Westin Kuala Lumpur Hotel has a privileged location in the heart of the hotel, the al-Arab street, it's designed with the latest and picturesque views, and the 5-star hotel has been classified.
We will therefore show you the unique location of the Westin Hotel, the tourist rooms, the excellent bathrooms, public services, business services and the most prosperous hotel facilities.
♠Hotel's Geographical Location:
The Westin Kuala Lumpur Hotel is just a short distance from the largest marketing canter's in Kuala Lumpur, such as the Pavilion Canter, Lot ten and Wong Wang., located right next to the Kuala Lumpur Convention canter, it's a 6-minute walk from the famous twin towers of Petronas.
♠Hotel Rooms and Bathrooms: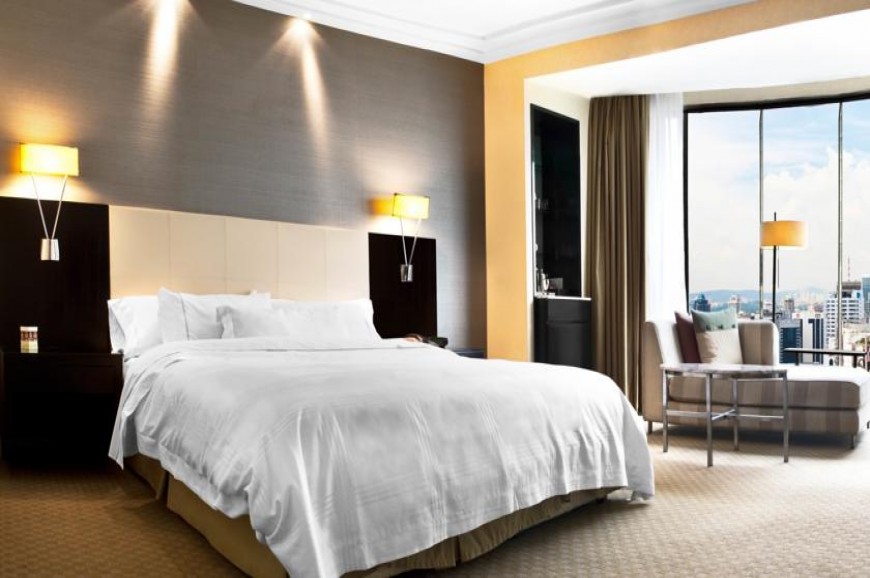 The Westin Kuala Lumpur Hotel features a large number of unique rooms and suites, which number more than 400 air-conditioned and equipped with the highest a level of luxury with a flat-screen TV, telephone, wardrobe, personal belongings and a spacious terrace to enjoy the magnificent view.
The room has a bathroom at the highest level, with a bathtub, a shower, a dryer, and hair drying.
♠Restaurants and cuisine provided: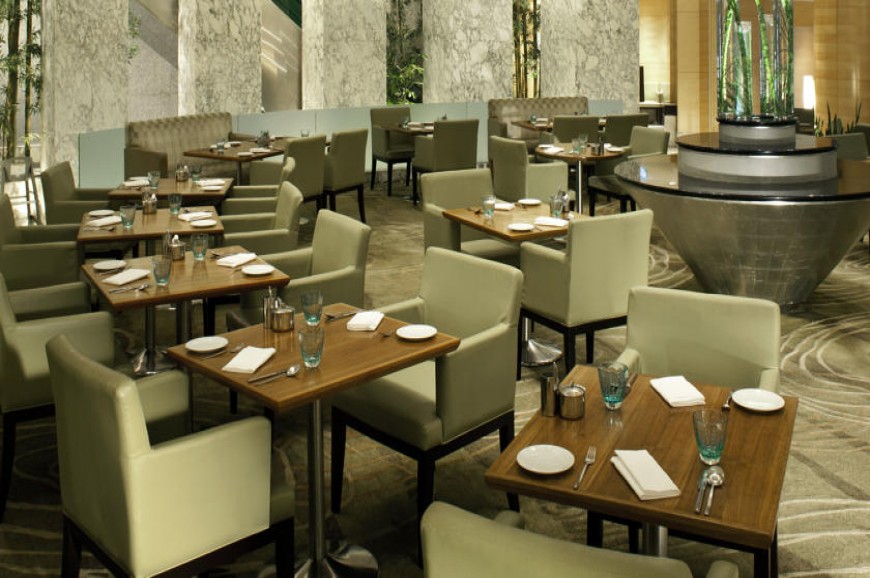 The Westin Kuala Lumpur Hotel serves local and international cuisine, also serves Cantonese cuisine, there is a Chinese and Japanese restaurant, and a bar to offer hot and cold drinks, a night cafe dedicated to enjoying a variety of drinks enjoy a unique evening.
♠Hotel Facilities: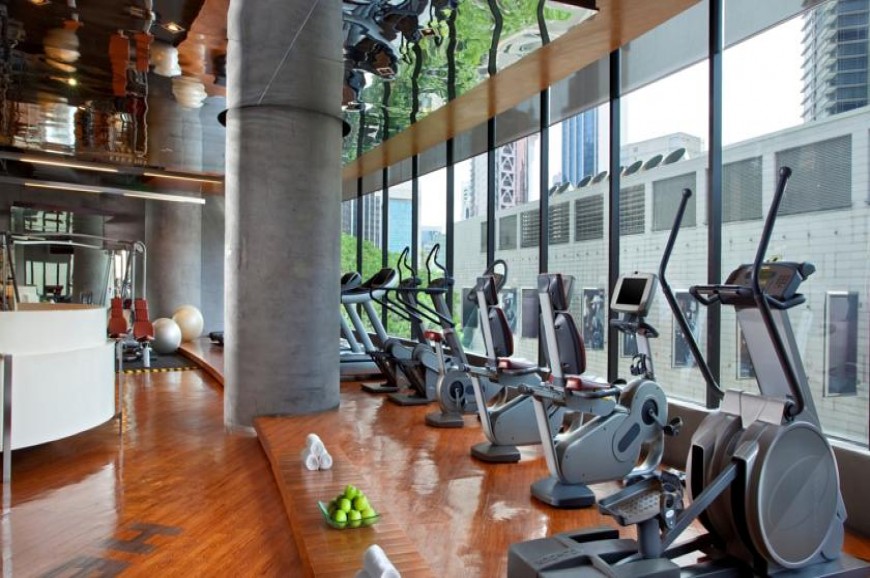 The hotel offers indoor and outdoor swimming pools at the highest level, also has a minibar for drinks in the swimming pool.
The hotel offers rooms equipped for sports practice such as tennis, bowling and a fitness lounge.
The hotel also offers specially equipped massage rooms, sauna, steam rooms, and relaxing spa treatments at the ASI Spa.
♠Hotel General Service: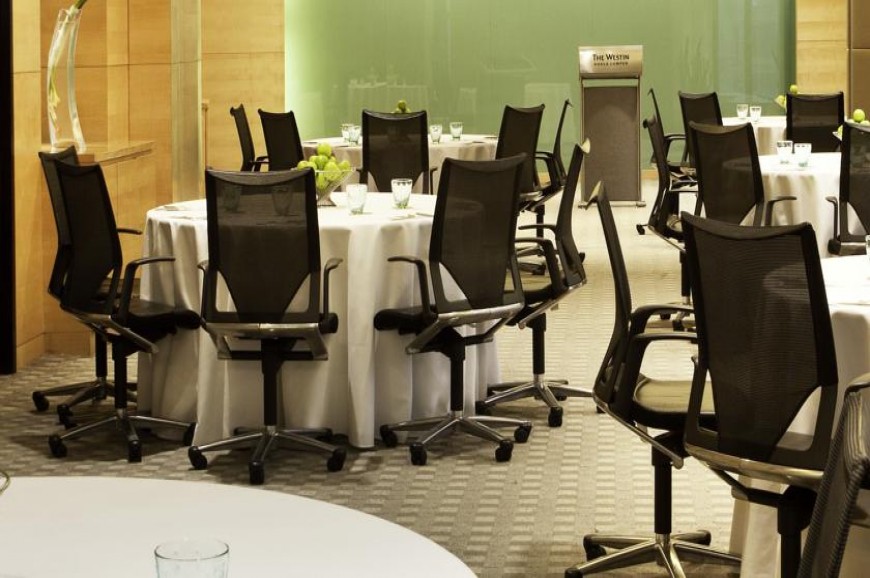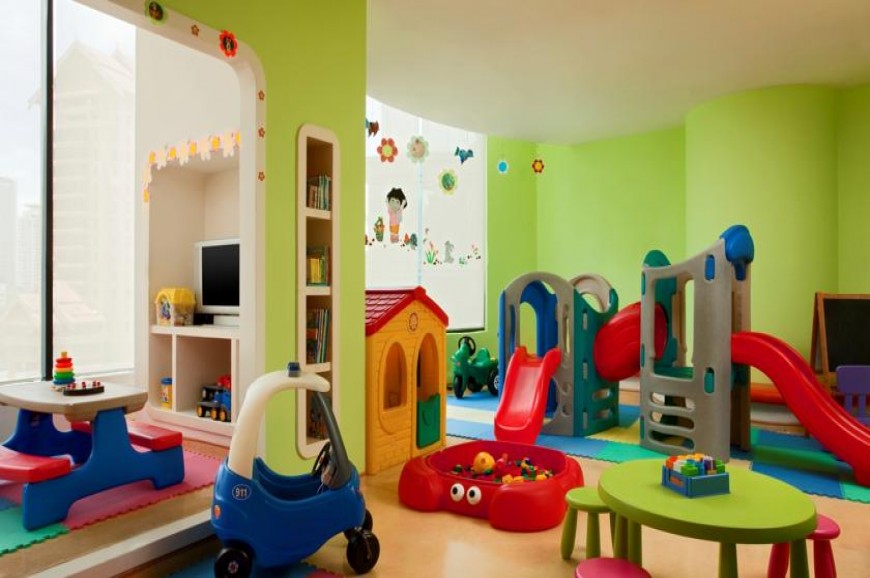 The Westin Kuala Lumpur Hotel offers business services through rooms equipped for meetings and conferences.
The hotel offers internet access in public areas and offers free Wi-Fi in the rooms.
It offers guests a quick laundry service from the hotel's concierge.
The hotel has a children's club with a covered stadium and PlayStation games.
Reception services at the highest level, to meet your needs anytime you want.
Room services are equipped at the highest level to clean the rooms, deliver the food at the right time and implement any request you need in the room.
The hotel also has a tourist and leisure booking desk.
Therefore, we assure you that the Westin Kuala Lumpur Hotel Malaysia is the best at all in terms of its distinctive services and prices that compete with others.
---
♠ Did not find the right place to stay?
Search for hotels in Selangor
♠ Looking for a place to stay in other cities?
Continue searching within Malaysia hotels
♠ Looking for accommodation in other destinations?
Continue to search within the preferred tourist destinations (( Indonesia Hotels - Singapore Hotels - Compare Hotel Rates ))
♣ External sources
Wikipedia - Facebook - Twitter - Youtube - Google Plus - Templer - LinkedIn - Blogger
Wi-Fi in public areas

Free Wi-Fi in all rooms

Outdoor swimming pool

Fitness center

Wellness center and Spa

Massage and massage

sauna

jacuzzi

Laundry service

Ironing service

Daily cleaning service

Restaurant / Restaurant

bar

Pool bar

Room service

lift

Facilities for disabled

Luggage storage service

parking

currency exchange

24-hour reception

Express check-in and check-out

Connect the luggage to the room

Shuttle service and tours

24 hour queries

Weight of luggage

Smoking place

baby daycare

Kindergarten

Children's Garden

Shoe polish

Shops for shopping

Barber

Beauty salon

Gift Shop

Sewing service

Public bathrooms

guard

Tennis Court

Hall Meetings

Training rooms

Fax and photocopy of documents

Newspapers

Room for non-smokers

Air conditioning

TV screen

Free bottled water

Telephone

Clothes hangers

Bath bathrobes

slippers

bath tub

Shower

Hair Dryer

carpet

Mirror

Closet

Alarm clock

cupbord

Business Desk

Towels

Sewing tools

Caustic

Coffee Maker

tissues

toilet

Place to sit

Balcony

soap

Hand washbasins

Cleaning Supplies

Refrigerator

Honeymoon Suite

Family Rooms

Double bed

Single beds

children's bed