Istana Kuala Lumpur Hotel Malaysia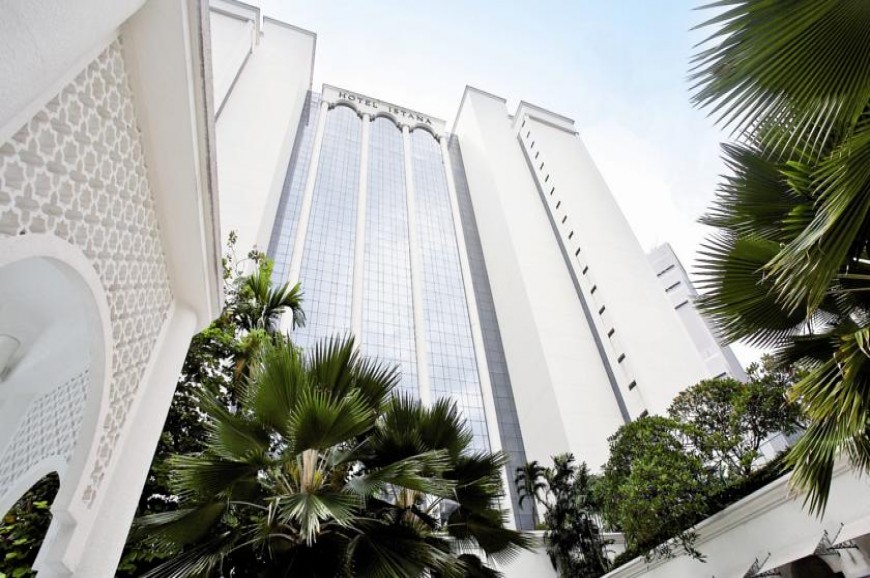 Boasting superb architecture and magnificent views, Malaysia's Istana Kuala Lumpur Hotel features a privileged location, the most luxurious hotels in Kuala Lumpur, and is a 5-star hotel.
This is because Malaysia's Kuala Lumpur Istana Hotel features an excellent and strategic location and services at the highest level, both for individuals, business and hotel facilities, rooms equipped with modern bathrooms and a luxurious service level for guests.
♠Featured Site:
Located in downtown Kuala Lumpur, it's a short walk from Bukit Bintang shopping district; the hotel's location is close to the Kuala Lumpur Convention Center and the famous twin towers of Petronas just a 10-minute walk away.
♠Excellent hotel rooms and modern bathrooms: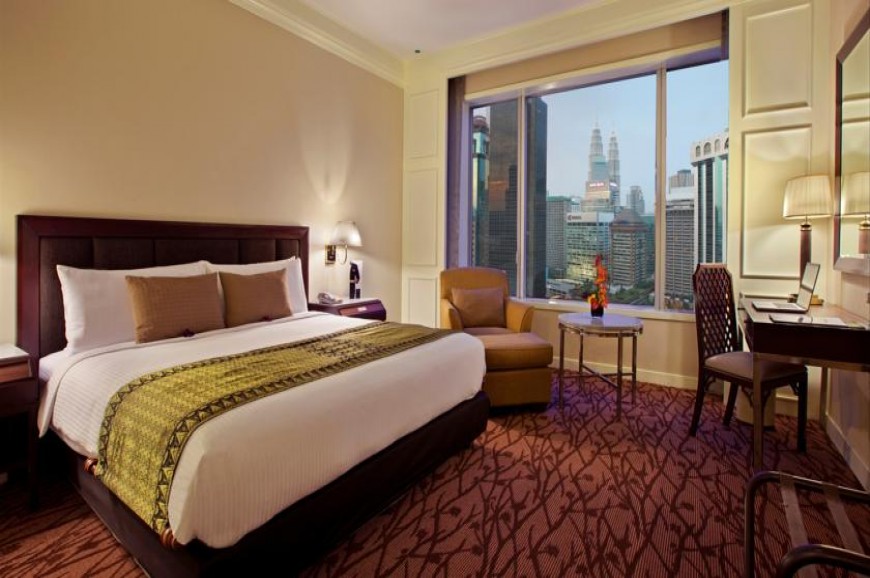 Malaysia's Istana Kuala Lumpur hotel offers rooms equipped with a magnificent and stunning view of Kuala Lumpur, the rooms are equipped with flat-screen TVs, a telephone, a desk and a closet clothes, there are modern bathrooms with a bathtub, a separate shower, and all the tools for Shower, drying and haircutting tools.
Restaurants and dishes provided: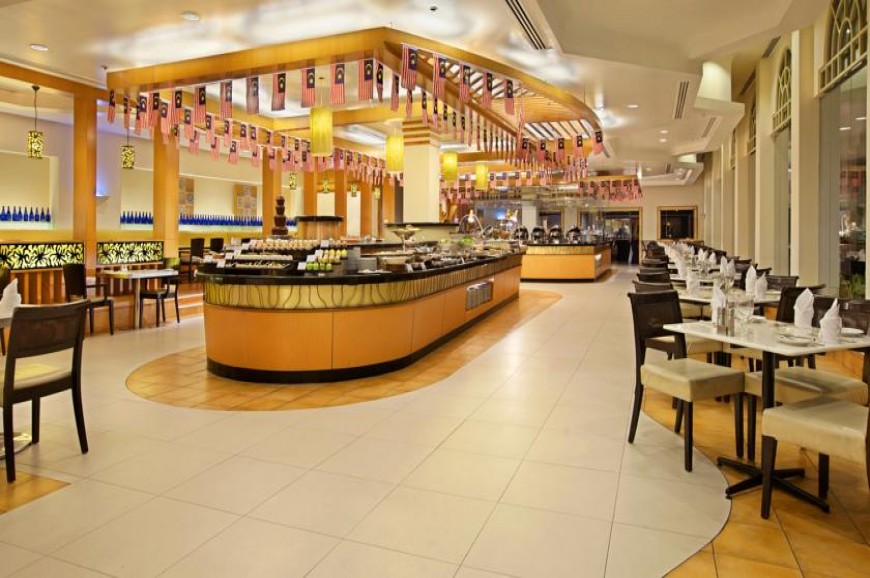 The Istana Kuala Lumpur hotel offers Malaysia a wide selection of Asian and international dishes, and through a restaurant that offers tasty Malaysian cuisine, it also offers you cakes, freshly baked breads and hot drinks, and there is a bar for enjoying drinks and listening to music.
♠Hotel's tourist facilities: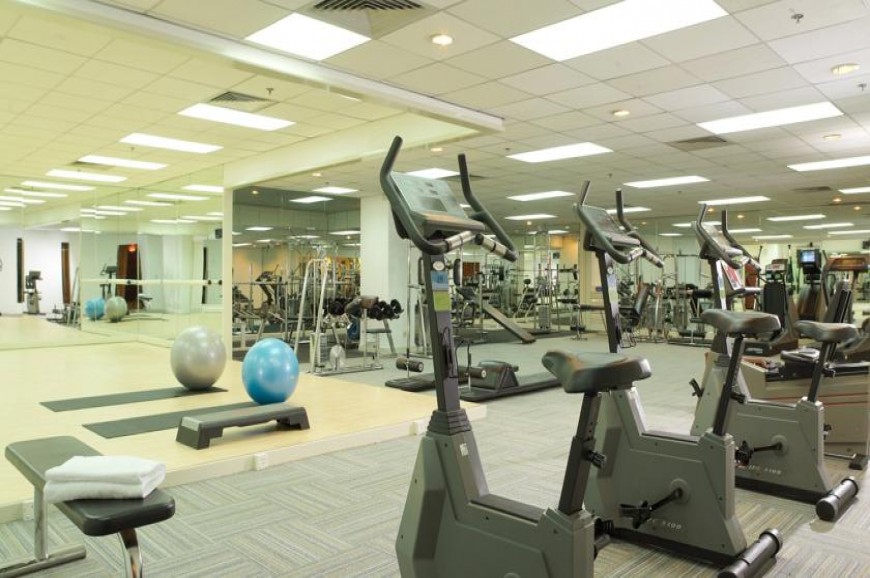 The Istana Kuala Lumpur hotel offers a gym equipped with gym and fitness, as well as tennis, golf course and other sports.
The hotel offers special massages, massage, and sauna and spa facilities to relax.
The hotel also has various beauty salons and a barber shop with a distinctive style of elegance and sophistication.
The hotel offers a number of indoor and outdoor swimming pools, and a minibar is attached to enjoy a variety of drinks during the shower.
♠Services Provided:
The Istana Kuala Lumpur hotel offers business services through rooms equipped with the latest technology for meetings and conferences.
Reception services for visitors, a privileged team to answer your questions, and can speak in a number of different languages.
There is a dedicated money transfer center, so you can easily shop and transfer to the local currency.
The hotel also provides training halls, banquet halls, conferences and honeymoon services for visitors.
Service rooms are unique and specialized in cleaning the room, catering and meeting any request for your room.
The hotel offers internet services at the highest speed possible in public areas, with Wi-Fi access to the rooms.
The Istana Kuala Lumpur Hotel, therefore, classifies Malaysia as one of the most distinctive and exclusive hotel categories, providing guests with a high level of service at a price that is appropriate for all.
---
♠ Did not find the right place to stay?
Search for hotels in Selangor
♠ Looking for a place to stay in other cities?
Continue searching within Malaysia hotels
♠ Looking for accommodation in other destinations?
Continue to search within the preferred tourist destinations (( Indonesia Hotels - Singapore Hotels - Compare Hotel Rates ))
♣ External sources
Wikipedia - Facebook - Twitter - Youtube - Google Plus - Templer - LinkedIn - Blogger
Wi-Fi in public areas

Free Wi-Fi in all rooms

Outdoor swimming pool

Fitness center

Wellness center and Spa

Massage and massage

sauna

jacuzzi

Laundry service

Ironing service

Daily cleaning service

Restaurant / Restaurant

bar

Pool bar

Room service

lift

Facilities for disabled

Luggage storage service

parking

currency exchange

24-hour reception

Express check-in and check-out

Connect the luggage to the room

Shuttle service and tours

24 hour queries

Weight of luggage

Smoking place

baby daycare

Children's Garden

Shoe polish

Shops for shopping

Barber

Beauty salon

Gift Shop

Sewing service

Public bathrooms

guard

Tennis Court

Hall Meetings

Training rooms

Fax and photocopy of documents

Newspapers

Room for non-smokers

Air conditioning

TV screen

Free bottled water

Telephone

Clothes hangers

Bath bathrobes

slippers

bath tub

Shower

Hair Dryer

carpet

Mirror

Closet

Alarm clock

cupbord

Business Desk

Towels

Sewing tools

Caustic

Coffee Maker

tissues

toilet

Place to sit

soap

Hand washbasins

Cleaning Supplies

Refrigerator

Honeymoon Suite

Double bed

Single beds

children's bed